Renowned for serving the best cocktails in town, 'molecular mixology' cocktails are served at Bohemia; these are artistic, mind-blowing and beautiful creations with tastes that tantalize taste buds. All our bartenders have been trained to the highest standard; it is a profession at Bohemia.
At weekends, Bohemia by night becomes an old-school nightclub playing both old and current hits by our carefully selected experienced in-house DJ's. Upstairs is The Late Lounge, where there is a different more intimate feel of interior and atmosphere. The music played by the DJ in The Late Lounge is more ambient old school, making it feel as though you've stepped inside another venue…through a wardrobe door, no less (approached via The Log Mezzanine.)
Bohemia is open weeknights until 1.00am and *Friday/Saturday nights until 3.00am.
*Please make note that on Friday/ Saturday nights Bohemia is aimed at the over 25s, and our door policy is smart/ casual attire (please no scantily-dressed attire, scruffy clothing, trainers, hoodies or such). We want you to feel special when you visit Bohemia, so we encourage you to dress up and get stylish!
Free entry before 11pm, £5 after (this only applies on Saturday nights.)
When the lights turn Bohemia transforms into a stylish evening hot-spot on Brighton's thriving nightlife scene. With DJ's spinning old school dance tracks at weekends, Bohemia knows how to get the party started. If you expect a little theatre with your cocktail, Bohemia Brighton is the place to go. Smartly suited mixologists whip up an array of spectacular cocktails, with both visual and taste wow factors; think dry ice, neon luminescence and premium spirits!
Bohemia is the ideal venue for your party with so many different levels and areas that can be reserved exclusively for you and your friends. Enjoy watching their skilled bartenders create bespoke and traditional cocktails or join one of their cocktail masterclasses where you will be shown the tricks of the trade before mixing, muddling and stirring up cocktails of your own behind their famous central bar.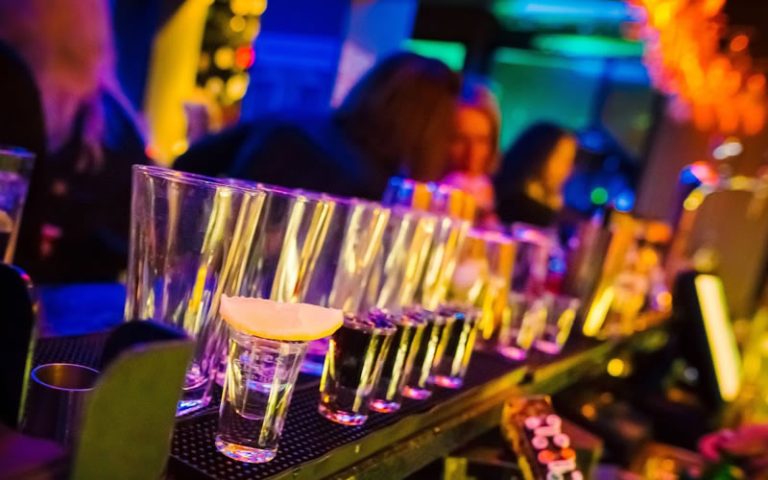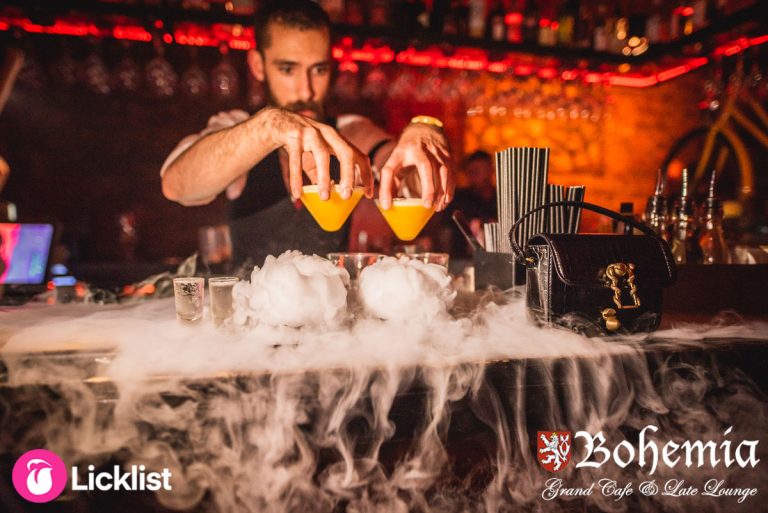 Cocktail Masterclasses
Come on a cocktail making journey as our expert mixologists teach you all the tricks of the trade, then invite you to mix, muddle and stir up some cocktails of your own behind the bar. The expert mixologists at the best cocktail bar in Brighton will teach you all the techniques used to mix up some of our luscious libations using smoke and foam to name a few. Our masterclasses are very interactive and everyone will be given the opportunity to make the cocktails themselves (as well as drink them)! This package includes 3 cocktails per person and a glass of bubbly on arrival.